dimensions
27 1/4" x 51 5/8" x 6".  
Fits standard size cribs and toddler beds.
all mattresses and changing pads are final sale.
details you need to know
The Naturepedic Classic Organic Baby Crib Mattress features organic cotton fabric & filling as part of a healthier, non-toxic design plus a patented food-grade waterproof surface made from non-GMO sugarcane that easily wipes clean. Our innovative construction also passes all federal and state flammability standards without any fire retardant chemicals or flame barriers whatsoever. In addition to using certified organic components, the entire crib mattress is certified organic and non-toxic as well. Choose an innerspring for a traditional support option or our patented lightweight core which matches the strength and durability of an innerspring but without the added weight. With the Naturepedic Classic Organic Baby Crib Mattress, your baby will be sleeping on a firm, healthy certified organic mattress that's fully waterproof for a truly hygienic sleep environment.
2-stage option
the 2-stage dual firmness option provides a firmer side for infants and a medium-firm side for growing toddlers. Switching over is as easy as flipping the mattress.

firm support
The Organic Cotton Classic follows CPSC and pediatrician recommendations for firm support and a snug fit. It also features reinforced edges for toddlers.
waterproof seams
Our heat-sealed, waterproof seams prevent liquids from seeping in along the sides. Wipes clean all the way to the edge!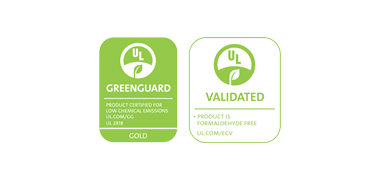 UL/GREENGUARD CERTIFIED
Naturepedic mattresses have been tested and certified by UL/GREENGUARD laboratories for low chemical emissions. They are additionally certified as formaldehyde-free.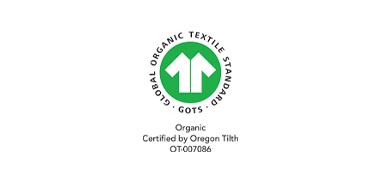 GOTS CERTIFIED
All Naturepedic mattresses meet the organic and non-toxic standards of the Global Organic Textile Standard (GOTS), a consumer goods certification recognized by the U.S. Department of Agriculture (USDA).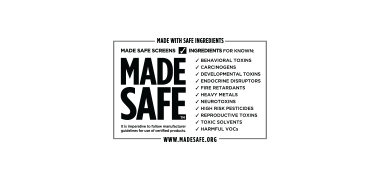 MADE-SAFE CERTIFIED
Naturepedic mattresses have been scrutinized by experts to ensure they do not contain harmful ingredients or release vapors, gases, or by-products that could impact human health.