dimensions
27 1/4" x 51 5/8" x 6".  
Fits standard size cribs and toddler beds.
all mattresses and changing pads are final sale.
details you need to know
The Organic Breathable 2-Stage Baby Crib Mattress 
combines breathability and waterproofing for a safer, healthier and more hygienic crib mattress design. The mattress starts with a firm, flat waterproof surface made from non-GMO sugarcane that is so pure, it actually meets food contact standards and easily wipes clean. This approach protects the inside of the mattress from urine, spit-up, and other messes. We then add a 3-dimensional cover with a soft organic cotton surface for increased airflow. This unique cover creates a breathable space under the baby which improves temperature regulation and allows the baby to breathe directly through the cover if necessary. The cover also features a waterproof backing which eliminates the need for an additional waterproof pad. Finally, the flexible 2-stage design allows the mattress to grow with your child for years to come. Features organic cotton fabric & filling throughout and passes all federal and state flammability standards without any fire retardant chemicals or flame barriers whatsoever. Get all the safety features you need, including breathability, while maintaining a healthier, more hygienic, organic crib mattress design.

2-stage
2-stage dual firmness provides a firmer side for infants and a medium-firm side for growing toddlers. As your child develops, switching over is as easy as flipping the mattress.

breathability done right
Breathable crib mattresses are all about added comfort and safety. Simply put, babies tend to cry more when they're uncomfortable. Airflow under the baby allows heat to dissipate more efficiently, helping regulate temperature for less sweaty backs. According to airflow tests, breathability may also increase safety by allowing air to flow more freely around the baby. 

firm support
The Organic Cotton Classic follows CPSC and pediatrician recommendations for firm support and a snug fit. It also features reinforced edges for toddlers who like to jump!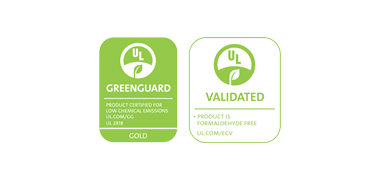 UL/GREENGUARD CERTIFIED
Naturepedic mattresses have been tested and certified by UL/GREENGUARD laboratories for low chemical emissions. They are additionally certified as formaldehyde-free.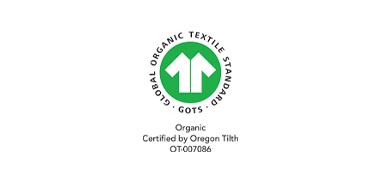 GOTS CERTIFIED
All Naturepedic mattresses meet the organic and non-toxic standards of the Global Organic Textile Standard (GOTS), a consumer goods certification recognized by the U.S. Department of Agriculture (USDA).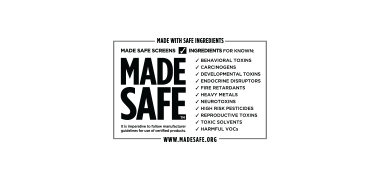 MADE-SAFE CERTIFIED
Naturepedic mattresses have been scrutinized by experts to ensure they do not contain harmful ingredients or release vapors, gases, or by-products that could impact human health.